Comentarios (17)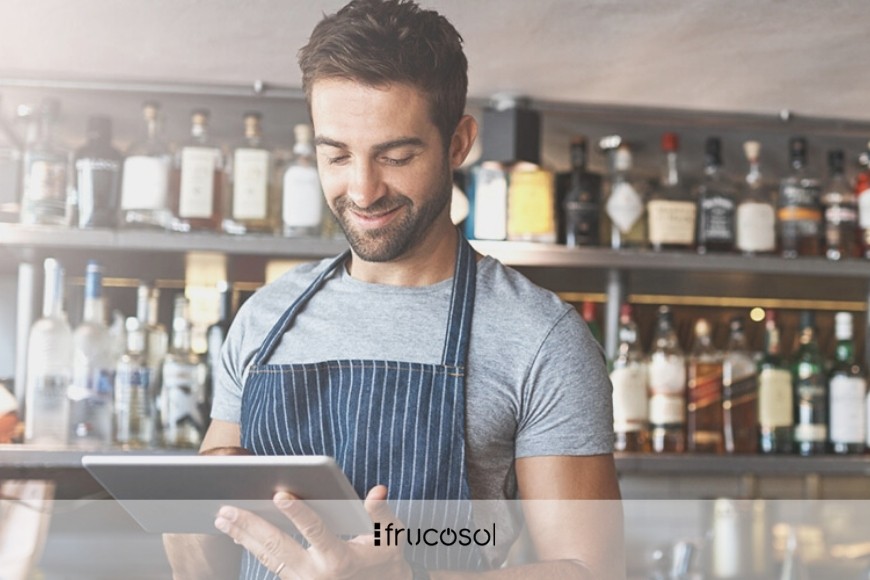 A survey of regular restaurant users states that 66% trust an anonymous online review more than a recommendation from their ex-boyfriend or ex-girlfriend. This is why getting reviews and doing everything you can to keep them positive is vital to your success.
If you own or manage a restaurant, you sure work hard every shift to make sure the best food is being served. You also work to train your staff and try to provide the best customer service.
You get great reviews on a regular basis. Until one day a negative review of the restaurant arrives. It can affect you and you probably feel defensive. You want to react.
In this post, we help you to positively handle negative reviews about your restaurant.
Respond fast
Your goal should be to respond to a negative (or positive) review of your restaurant within 24 to 48 hours.
By responding quickly, you show your customers that you really care about their experience. And you show that you are interested in improving your restaurant experience.
When you respond quickly, you also show respect to your customer that will be appreciated.
Respond with empathy
Don't take negative reviews personally.
Respond with empathy and sympathy. Apologize and show the customer that you are sorry for their bad experience.
Make sure your answer aligns with your business and its core values ​​as a person.
When you respond in an empathetic way, it can often change the customer's opinion, cause them to remove the review and build their loyalty.
Take some time. Once you've written your answer, let it sit for a bit and then look at it with fresh eyes again. This is how you remove emotion from your answer.
Lastly, use criticism as an opportunity to grow and improve your processes.
Prepare a list of response templates
It helps to have a basic response template ready that you can adapt for each negative review.
When building your template, remember these three things:
Apologize to the customer.
Thank you for your comments.
Let them know that you would like to try to fix the problem.
You can offer to speak with them on the phone or by email and continue the conversation. This is a great idea because it takes the conversation away from others.
Remember that each answer must have a personal tone.
Your potential customers can learn about you by how you respond to negative reviews.
Offer a solution
It is very important to offer a solution or an incentive to return to your restaurant.
In your response, address the customer's concerns and then tell them how you are fixing things at your restaurant. Also, you can offer them an incentive to come back.
Encourage them to give your restaurant another chance.
Look at the review realistically
Sometimes a bad review has nothing to do with the food or the service. The customer may be having a bad day.
As long as you do what you can to respond positively and with empathy, it's important to understand that sometimes you can't fix everything.
Give a personal touch
Make sure your answer makes your personality shine.
With your positive and empathetic response, you open the door to an emotional connection with your clients.
Use these negative reviews to humanize your restaurant. You are more than food. You are a restaurant that provides exceptional service not only in the restaurant but also online.
Share reviews with staff
One of the most important things you can do is share your negative (and positive) reviews with your staff. This is the only way to really improve.
You will be able to address the complaint with your staff and help them correct it in the future to avoid a recurrence of problems.
Take every negative review as an opportunity to learn and grow with your team. Every bad review gives you a teaching moment.