Comentarios (30)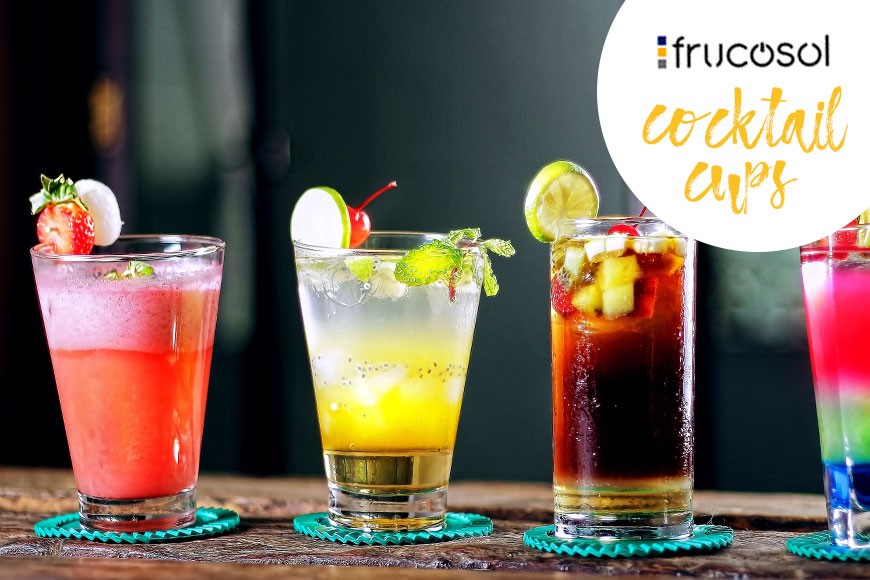 In the world of bars there are several key points that ensure success, and one of them is the appearance of cocktails. We have taught you how to take care of the cleanliness of your glasses and glasses with the glass polishers and how to obtain an always perfect glass with the glass froster. But how do we make the right kind of cup for each cocktail?
Keep reading and we explain.
Margarita Cup:
Capacity: 205 - 350 ml
Its name comes from the famous Margarita cocktail, but this glass is used for other cocktails too, such as the daiquiri. It is a delicate cup often associated with female drinks. Its main decoration is the sugar-glazed border.
Brandy Cup
Capacity: 150 - 160 ml
It is a short container shaped like a pear. This cup is held between the fingers while the rest of the cup rests in the palm of the hand so that the drink warms up little by little. It is used mostly for cognac and brandy.
Cordial Cup:
Capacity: 30 - 120 ml
It is usually small in size with thick and resistant glass. It stands out for its small neck and is used in formal meetings to serve liquors after meals.
Hurricane Cup:
Capacity: 445 -680 ml
It has an attractive silhouette and design in the shape of a hurricane related to cocktails and tropical drinks with fruits. It allows sophisticated decorations and is usually associated with the beach and summer since the best-known cocktail served in this glass is piña colada or coco-loco.
Tumbler Cup:
Capacity: 235 - 355 ml
Also known as Largo or Highball, this cup is suitable for drinks with ice in large quantities. It is a well-known tube-shaped glass and used in Spanish bars.
Martini glass:
Capacity: 115 - 295 ml
This is the cocktail glass par excellence. It has a sophisticated design and delicate glass. It is used for cocktails without ice and with simple decorations such as fruits on the edge or frosting on the edge.
Glass of champagne:
Capacity: 175 - 295 ml
This type of glass is usually used only for champagne: it has a delicate glass and a tall and elongated design whose function is to maintain carbonation and provide visibility to the bubbles.
Pilsner glass:
Capacity: 300 - 475 ml
It is a typical glass for serving beers, usually associated with beer with the same name. Even so, this glass is used a lot to prepare tropical and fruity cocktails since it allows the appreciation of the color of these.
Zombie Glass:
Capacity: 295 - 435 ml
Also known as the Collins glass by the Tom Collins cocktail, this glass is very versatile and used in many drinks. It is a long, thin and very comfortable glass.
Glass Rock Glass:
Capacity: 250 ml
It is a glass of small size and quite wide. It is perfect for drinks or cocktails served alone and with lots of ice. It is sturdy and heavy, perfect for strong drinks such as whiskey only with ice.
Publicado por
Teresa Deza
2018-10-29
Trends