Comentarios (26)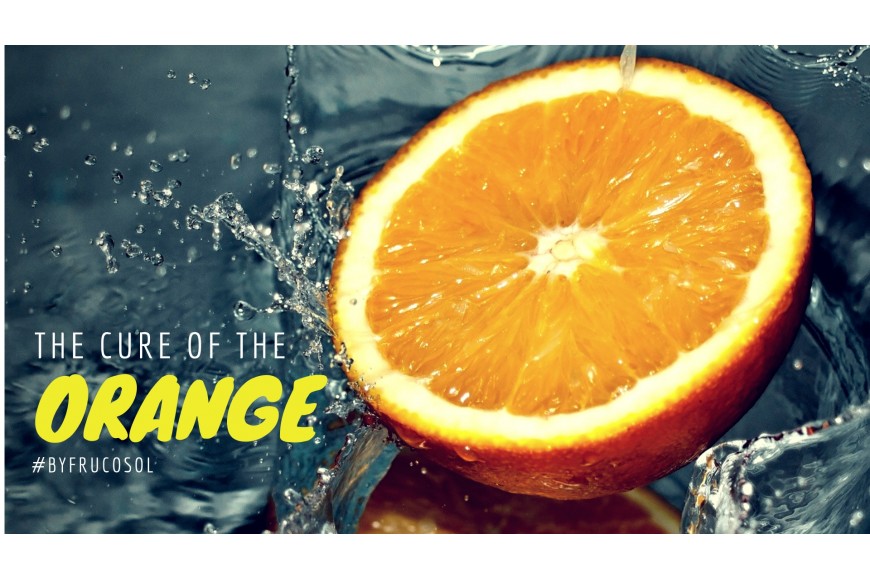 Oranges are an important source of nutrients that improve the quality of life and well-being in a very simple way. Some nutritionists call them "vitamin gold mines" for their contributions in our diet, but we must bear in mind that excessive consumption of oranges, or any food, can damage the body.
Do you know the benefits of the orange cure?
The oranges are full of antioxidants that ingested do wonders in our body. With one or two oranges every day we can notice great defenections. Do not have time to eat an orange calmly? No problem! Have a freshly squeezed juice and you will have the same results.
Oranges protect against inflammation
They contain beta-cryptocanthine and vitamin C, two very important elements in the fight against inflammation as for example in the case of osteoarthritis. According to several studies, if we reduce the amount of fat in our diet and include regular consumption of oranges we decrease the effects of such inflammatory diseases.
They purify the organism
Oranges are rich in fiber that, together with the minerals they contain, stimulate intestinal transit and the production of bile. The combination of citric acid and uric acid make the toxins are eliminated more easily and that all the substances that the organism can not metabolize are eliminated. It benefits the liver since it helps the cleansing of fats and the bladder for its protective action, avoiding kidney stones.
Improves the immune system
Vitamin C and potassium are two important weapons against colds. A large orange or two mediums provide us with about 95 mg of vitamin C, an adequate amount for each day.
They protect the heart
Potassium is a vital electrolyte that helps electricity flow better through our body, thus facilitating the impulse of the muscles including those of the heart. In addition, potassium plays a very important role in the regulation of blood pressure, which protects us against strokes.
Include the oranges in your diet and tell us, do you see the difference?
Keep reading more about oranges and their benefits.
Publicado por
Teresa Deza
2018-09-26
Trends